English Speaking Course For Housewives
How Ladies, Housewives, and Working Women can improve their English Communication
Explore Complete Spoken English Syllabus For Housewives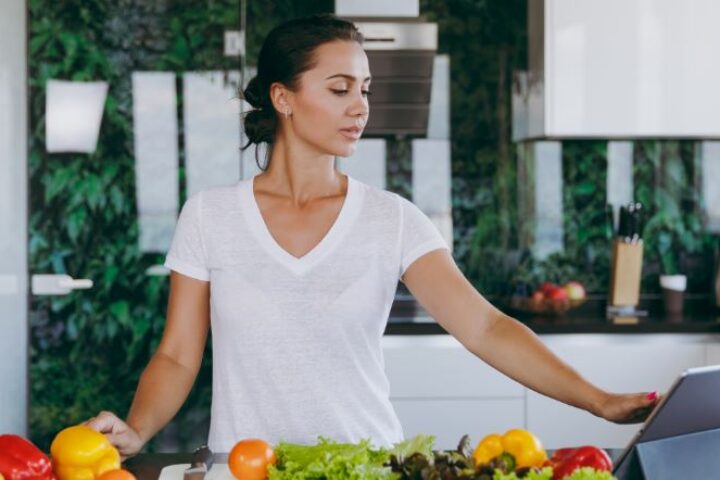 What is English Speaking Course For Housewives
English speaking course for housewives is a course that helps housewives learn how to speak English. This course can be very beneficial for housewives who want to improve their communication skills. It can help them feel more confident when speaking with others, both in their personal life and in their professional life.
Callens Institue has experienced educational changes directly and playing an important role to develop and introduce necessary changes to the education system for decades now.
As a result, it concluded that it is very true, whensoever housewives and ladies tried to come out from their comfort zones to learn something new, they always ended up improving their overall status both financially and socially.
Why English Communication is equally important for Housewives as well
Housewives able to communicate in English are self-confident and could be self-dependent. The world around them behaves positively with them.  There are various alternatives of spoken English classes available for the housewives where ladies can start learning the English  Language and improve their English communication skills; however, the need for a professional trainer has always been paramount.
We are talking about the best English Speaking Course For Housewives as the reviews on Google say.  Join Ladies Special English Speaking Course to bring a qualitative and positive change in your life through English. 
How To Find The Best English Speaking Course For Housewives
There are many English speaking courses available for housewives. However, not all courses are the same. Some courses are better than others. How can you be sure that you are getting the best course for your needs?
One way to find the best course is to ask other housewives for recommendations. Ask your friends, neighbors, or colleagues which courses they took and whether they were happy with the results.
Another way to find the best course is to research different courses online. Read reviews and compare different programs.
Finally, you can also contact a language school and ask them for their recommendations. They will have experience with many different courses and can help you find the best one for your needs. 
Take Online Trial Classes For Better Understanding
Why Housewives Are Learning English In 2022
Housewives want to learn the English language for various reasons. Some of the reasons housewives want to learn English include: improve communication with their husbands, communicating with the world, and finding a new way to make money.
Contrary to popular belief, the art of being a housewife is indeed very much a profession. Like any type of profession, there are skills required to keep up with it. You certainly have some homework to do in this regard. Learn as many skills as you can! 

Do you want to be fluent in English and impress your husband/boss?

How The Most Successful English Speaking Course For Housewives Works
With a lot of effort put together a day in and out, with a team of many professionals the best spoken English course housewives is designed. It's not an exaggeration rather it's an enthusiasm to make an extraordinary syllabus available to all the Spoken English-seeking housewives. Once the housewives become perfect and fluent in Spoken English, they can make new friends, have better relations with society, and can make good decisions. They can go abroad by qualifying for IELTS for higher studies. You will become more confident to visit your child's parent-teacher meeting. You will feel confident to let your children take admissions in top-performing English Schools.  For housewives, in today's world, English has become an essential part of life. Without English, you might be missing a lot of many opportunities. Most of them only appear once in your lifetime. 
Spoken English Course For Housewives Benefits You May Take:
1. Easier Spoken English Syllabus For Housewives:
Explore the easiest spoken English syllabus we developed for housewives. Learn slowly but permanently with us without working hard to memorize the grammatical concepts. 
2. Read Better | Write Professionally | Speak Confidentially:
Work on your reading, writing, and speaking altogether with our most successful spoken English course for housewives. 
3. Communicate Effectively:
The effectiveness of your communication depends not only on the way you speak. Communication is a lot more than just that. With us understand the roots of effective communication and use it so that the world listens when you speak. 
What To Expect From English Speaking Classes For Housewives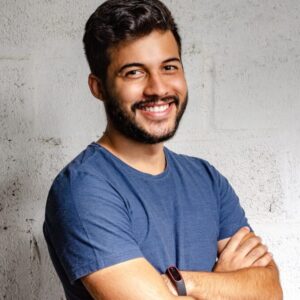 "I found this Institute the most promising and quality serving place"
Best Spoken English Course For Housewife. My aunt wanted to join English-speaking classes for housewives, and among many, I found this Institute the most promising and quality serving place. Callens Institute thank you so much for your kindness and for providing the best English learning environment.
Hardik Saxena (S/o Mrs. Reena)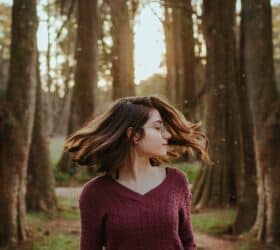 "Positive:

 Communication,

 Professionalism,

 Quality,

 Value

"
Best spoken English course for housewives I really love this institute I joined it to improve my English, Arpit sir teaches English very well, thank you. 
Seema Rudresh (Banglore, Karnataka) 
"Their teaching methods are totally unique and they know how exactly a lesson is taught"
I really love this institute, I joined it to improve my French Language but having joined it I realized that I should take part in English classes as well. Their teaching methods are totally unique and they know how exactly a lesson is taught to somebody who is learning something for the first time. Now I am planning to participate in SSC exams and I am confident that I will make it.
Vinod Bala (Noida, New Delhi) 
How Joining English Speaking Course For Ladies Helps You
1. Improve Your Overall Status
By joining spoken English classes, housewives have notices and overall growth and an improvement in their statuses. They are now feeling more confident both in terms of working and traveling not only in India but also to foreign countries. This course enabled them to be self-dependent and help their families when in need.
2. Trained Trainers
You are going to be trained with the trainers who are specially trained to train you. Sound like a tongue twister! Well, do you know that there are two approaches to learn something, one is hard-working and the other is smart-work. Our trainers are highly professional with the other one which is enabling you to memorize the concepts through smart work. That saves both your time and energy. 
3. Easier Syllabus
We understand that it must have been pretty long since you have studied English as a language or subject. Keeping this in mind the syllabus is designed in a way it becomes easier to understand and simpler to apply in your daily routine communication. 
4. English Environment
The most threatening hindrance in your way towards fluent English Speaking is the absence of an English Environment. Yes, we live in a non-native English Speaking country in the world, and we lack an English-speaking environment in most of the places. Maybe because of Indian Diversity. We have more than 1800 local languages, though. So you get an environment created like a replica of English Speaking Countries to give you a real experience and to help you overcome your hesitation. 
5. Attend Parents-Meetings
English speaking classes for housewives are becoming crucial these days. Like any other profession, to master each aspect of it, you need to be a pro. In today's day-to-day life learning English Speaking Classes For Housewives is like adding a new flower to your pot. It is going to give you self-confidence and you can perform various tasks more efficiently and helps you become an English Housewife. Whether it is about visiting your child's parent-teacher meeting or hiring a new trainer for them, English housewives always take it as an opportunity. Whether it is about learning a new skill from the internet which is flooded with the English Language or showing your own talent, our English Speaking course would never let you down. Although there are tons of English-speaking courses for housewives, we suggest you Join the Best English Speaking Course For Housewives. 
6. Take-Home Tuitions
This course will not only enable you to speak better English but you will also be able to teach your children at home. The spoken English syllabus for housewives is designed after proper research and development process to make it easier for the housewives striving to learn spoken English. You do not have to go through the traditional way of learning English Speaking where trainers forced you to learn complicated grammatical concepts. Rather our syllabus is more focused on the Spoken Part and easy-to-use English. There is not a single reason for you to procrastinate, join an English Speaking course for housewives and see the positive differences yourself. 
7. Practical Learning
Now, you are well known, that the standard of those schools is so high that in order to help our children we have to pay almost equal amounts to the tuition teachers. Spoken English Classes for housewives can really help you with this. Housewife course not only enables you to understand their syllabus and teach them yourself, but you would also be able to visit their parents-teacher meeting and talk to the teachers about your child's education and progress confidently. If you are afraid and hesitant to join English Speaking Course for Housewives, it may interest you to know that trainers nowadays are very supportive and are specially trained to teach housewives. 
8. Affordable Price
The best investment is investing in learning skills, that will be beneficial for your present life as well as going to help you in your future. This investment will shape your future and your reality in return. As you are aware that English is the need of time, you are going to find it everywhere, including your job, your personal groups, in your country, on the internet, and in your children's lives. So learning the English language could be the best investment in your life. Invest when the prices are affordable and worth it. 
About Housewives Special English Speaking Course
Housewives all across the globe have been noticed, learning new recipes, exploring home decoration ideas, and other home-management skills. but this is not the end where you can draw the line. Your home-making profession also requires you to attend a few meetings, learn new skills from the internet, and support your family when in need. English for housewives is as crucial as other homemaking skills. 
Bonus Included When Women Join English Speaking Course Today
"Get one-to-one classes for straight 7 days to build up your confidence"
Join today and get a bonus of joining one-to-one classes from your trainer for straight 7 days to feel more confident before joining group discussions and debates. Hone your speaking skills with your trainer with no else you divert you from your target. Fill the form today and take a free trial class. 
Here are the Course Details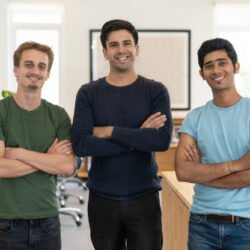 24x7 Active
Take A Free Trial Before You Book Your Slot
Don't Decide Now – With Our Free Trials You Can Take A Free Trial And Cancel Your Subscription If It Doesn't Meet Your Highest Expectations
Remember you don't have to say YES right now. You only have to say MAYBE. Go through the materials in our free demo class and decide afterwards. 
You can cancel your subscription anytime. No emails, no phone calls, no hassle. Just reach drop us a Whatsapp Message. No questions asked.
Lifetime Access
Join once, and get access to the provided study materials for life time
24x7 Support
With our award winning 24x7 student support team, feel assured. Call, message, mail any time.
Limited Seats
Due to high conversion rate, we have limited seats for this program. Book your slot today!
Check The Complete Spoken English Syllabus For Housewives
3 Months/ 90 Lessons
Meeting Skills
Accent Training
Practice Tests After Each Lesson
Speaking Practice Groups
Access To Group Discussions And Debates
Public Speaking Training
Interview Preparation
Certificate On Course Completion
Course Fees And The Payment Options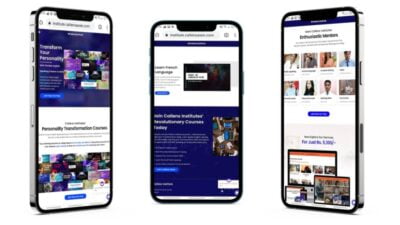 Rs. 21,000/-
Rs. 7,200 /- (Including GST)
Rs. 588/- OFF Only On One Time Payment 
For Complete 3 months course
Rs. 21,000/-
Rs. 7,788/- (3894+3894)
Including 18% GST
For Complete 3 months course
Want To Know More About This Course? Get In Touch
Take A Free Trial Class And Discuss With Your Teacher In A One-to-one Meeting
Don't worry even if you're still confused. Your trial class is absolutely free and is more like a one-to-one discussion with your teacher to discuss your future and your career. You don't have to pay a single penny for this. Click on the button below and book your free trial.