Introducing Callens Institutes'
French Classes For Kids In Delhi
Complete French Language Course For Kids, Easy To Understand Syllabus To Give You The Best
Join The Best French Classes In Delhi
Study Anytime, Anywhere
Our french Languages Classes are designed in a way that you never miss on any topic. 
When you are comfortable you can visit our centers for offline classes, and when in need you can also stream our classes live on your devices. 
An ability to understand French provides access to an alternative view of the world. You can follow French thinkers and leaders from all over the world and news from the leading French-language international media. 
Learning the French Language widens your career horizon and enriches your mind.
Book A Free Trial Class of French Language Course For Kids
Best French Language Syllabus For Kids
If you want a head start in your French Speaking Career, this course is designed for you. Our Experts will also enable you to speak like a real native even if you have never spoken French before. 
After English, French is the second most learned foreign language. You would be amazed by the fact that 50% of English vocabulary is derived from the French Language. 
French Speaking Classes Online has been designed for students with no prior knowledge of French, or those who have had two years or less of high school French.
Introducing The Most Successful Course Of French Language For Kids
More than 300 million people speak French on the five continents. French is the second most widely learned foreign language after English, and the fifth most widely spoken language in the world. As you are aware of the fact, that French is the language of Future, you are going to find it everywhere, including your job, your personal groups, in your country, on internet as well as in your children's lives. So learning french language could be the best investment of your life. 
French is both a working as well as an official language of the United Nations.
1. A Well-Known Language: Today there are approx. 300 million including 80 million native and 190 million secondary speakers of French. Half of the top-10 fastest-growing countries in Africa have French as an official language. 
2. The Language Of Future: Today approx. 275 million people speak French and this number is expected to reach 750 million by 2050.   Not only French is the official language of 29 nations worldwide, more than any other language excluding English, but also French is spoken on all continents. 
3. Access From Anywhere, Any Device: Your classes are streamed live so that you can never miss any lessons. This way learning the French language will become part of your routine lifestyle.  Once you are registered successfully, you will receive instructions for Live Streaming Classes.  
"The callens institute was one of the best investments of my life"
The callens institute was one of the best investments of my life. Here great atmosphere to learn English and a good opportunity to develop communication skills. I really enjoyed it. So thanks to the callens team. 
Siddhartha Kushwaha (Jhansi, Uttar Pradesh)
"The teachers here are fantastic."
Best Place to Learn the English Language &; Not Just English, Here You can learn the way of talking, disciplines, good rites & in the case of English, the teachers here are fantastic.
Yogesh Shivhare (Uttar Pradesh) 
"Amazing teachers, the well-thought syllabus that covers basics to advanced concepts"
If you want a head start on your English-speaking career, this is the place. It gives you a comfortable environment to overcome your hesitation and start practicing freely. Amazing teachers, the well-thought syllabus that covers basics to advanced concepts is what the institute is about.
Anu Gupta (Tilak Nagar, New Delhi) 
Know More About French Language Course For Kids
Complete French Language Course Syllabus For Kids
India's Best French Language Learning Platform Is Now In Your Hands. What Will You Do With It?
The best investment is investing in learning skills, that will be beneficial for your present life as well as going to help you in your future. These investment will shape your future and your reality in returns.
If you work on the all the skills that will be mandatory in the upcoming years, they will cost you around 20,500/- but with Callens Institutes' French Language course those are also unlocked for you for just Rs. 2,360 /month
To help you clear all your confusion we provide a one-on-one session with our trainers without charging you a single penny for the same. 
Bonus Included When You Join Today
"Get one-to-one classes for straight 7 days to build up your confidence"
Join today and get a bonus of joining one-to-one classes from your trainer for straight 7 days (apart from your regular french language course fees in Delhi) to feel more confident before joining group discussions and debates. Hone your speaking skills with your trainer with no else you divert you from your target. Fill the form today and take a free trial class.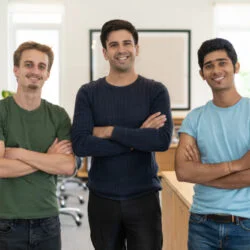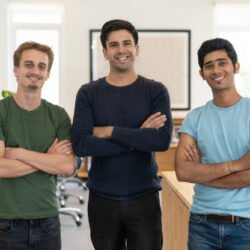 24x7 Active
Take A Free Trial Before You Book Your Slot
Don't Decide Now – With Our Free Trials You Can Take A Free Trial And Cancel Your Subscription If It Doesn't Meet Your Highest Expectations
Remember you don't have to say YES right now. You only have to say MAYBE. Go through the materials in our free demo class and decide afterward. 
You can cancel your subscription anytime. No emails, no phone calls, no hassle. Just reach drop us a Whatsapp Message. No questions asked.
Lifetime Access
Join once, and get access to the provided study materials for life time
24x7 Support
With our award winning 24x7 student support team, feel assured. Call, message, mail any time.
Limited Seats
Due to high conversion rate, we have limited seats for this program. Book your slot today!
Rs. 20,500/-
Rs. 13,000/- (

(Including GST)

)
Rs. 1,198/- OFF only on one time payment
Most Popular
Pay In Installments
Rs. 28,320/-
Rs. 14,198/-




Pay in 3 installments of Rs. 4,720/- each
*GST charges will apply to Indian billing addresses.
Want To Know More About This Course?
Do Not Pay A Single Rupee!
Register for a Free One-to-one Trial Class and clear your confusion directly with your teacher. Being confused is quite common in terms of French. This is not something you come across every day. To clear your doubts we provide free one-on-one sessions with your trainers where they guide you with the process and provide your every bit of information you might be needing.