Introducing Callens Institutes'
Online English Speaking Course in Delhi
Looking For Online English Speaking Course in Delhi With Fees?
You may have been into awkward situations where unlike you everybody is speaking the English language like a native speaker and this must be why you are looking for an online English-speaking course in Delhi. 
Many times, you have tried to search How to learn English speaking at home It's always embarrassing when somebody asks you a question and you don't understand it. Not just because you cannot understand the English language but because they are using different accents making it difficult for you to catch the word. 
The time has come to learn the English language free, some skills and tricks to sound like a Native English Speaker. Believe me! It's easier than you think.
Book A Free Trial Class for English Speaking Course in Delhi
Access From Anywhere, Any Device
Online EnglishSpeaking Course In Delhi- If you are fond of reading online blogs or learning through the internet, you may also know that the vast majority of blogs are in the English Language.
To understand everything specifically you need a good command of the English Language.
The Online Spoken English Course (Delhi) has been designed by our expert mentors in such a way that it is going to help you increase your ability in digital literacy. Now you can also join Online English Classes.
Introducing The Most Successful Online English Speaking Course in Delhi
Study Anytime, Anywhere, Enjoy Real-Time Courses and develop your Spoken English Skills in Real-Time, Less Theory and More Practical, enjoy your class based on English Speaking Activities to enable you to use what you are learning, Participate in Group Discussions and Debates when you feel comfortable to increase your fluency and to learn new vocabs. 
Whether you like American, British, or any other accent, our experts will guide you through your journey
1. Increased ability in digital literacy: The culmination of all these advantages results in one last benefit: an increased ability in digital literacy. Because of these quickened mental abilities, individuals who are multilingual have a noticeable ability to stay up-to-date with modern technologies. If you are planning to join any course online, spoken English becomes your first priority.  We all know that today anybody can learn almost anything or everything through the Internet. You'll find tons of the best english speaking institutes in Delhi.
2. The ability to communicate Globally: The main benefit a person gains when committing to learning English (or any language) is the ability to communicate with the language itself and create connections with a wider range of the world's population.
3. Enhanced Vocabulary: Enhanced Vocabulary is like adding colours to your paintings, the actual ornamentation comes from learning English vocabulary. Speak English Confidently, and understand US cultures to adapt to English Speaking Environment Easily and Quickly.
"The callens institute was one of the best investments of my life"
The callens institute was one of the best investments of my life. Here great atmosphere to learn English and a good opportunity to develop communication skills. I really enjoyed it. So thanks to the callens team. 
Siddhartha Kushwaha (Jhansi, Uttar Pradesh)
"The teachers here are fantastic."
Best Place to Learn the English Language &; Not Just English, Here You can learn the way of talking, disciplines, good rites & in the case of English, the teachers here are fantastic.
Yogesh Shivhare (Uttar Pradesh) 
"Amazing teachers, the well-thought syllabus that covers basics to advanced concepts"
If you want a head start on your English-speaking career, this is the place. It gives you a comfortable environment to overcome your hesitation and start practicing freely. Amazing teachers, the well-thought syllabus that covers basics to advanced concepts is what the institute is about.
Anu Gupta (Tilak Nagar, New Delhi) 
Know More About English Speaking Course In Delhi
Complete Online English Speaking Course in Delhi
The best investment is investing in learning skills, that will be beneficial for your present life as well as going to help you in your future. This investment will shape your future and your reality in return.
As you are aware of the fact, that English is the need of time, you are going to find it everywhere, including your job, your personal groups, in your country, on the internet as well as in your children's lives. So learning the English language could be the best investment in your life. 
If you work on all the skills that will be mandatory in the upcoming years, they will cost you around 25,000/- but with Callens Institutes' Online English Language course those are also unlocked for you for around Rs. 2,000 /month
Bonus Included When You Join Today
"Get one-to-one classes for straight 7 days to build up your confidence"
Join today and get a bonus of joining one-to-one classes from your trainer for straight 7 days (apart from your regular English speaking course in Delhi fees) to feel more confident before joining group discussions and debates. Hone your speaking skills with your trainer with no else you divert you from your target. Fill the form today and take a free trial class.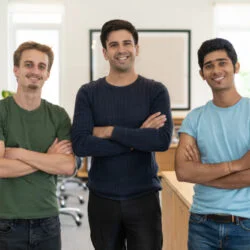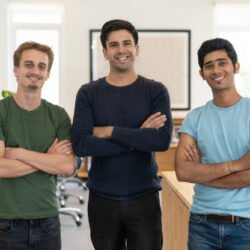 24x7 Active
Take A Free Trial Before You Book Your Slot
Don't Decide Now – With Our Free Trials You Can Take A Free Trial And Cancel Your Subscription If It Doesn't Meet Your Highest Expectations
Remember you don't have to say YES right now. You only have to say MAYBE. Go through the materials in our free demo class and decide afterward. 
You can cancel your subscription anytime. No emails, no phone calls, no hassle. Just reach drop us a Whatsapp Message. No questions asked.
Lifetime Access
Join once, and get access to the provided study materials for life time
24x7 Support
With our award winning 24x7 student support team, feel assured. Call, message, mail any time.
Limited Seats
Due to high conversion rate, we have limited seats for this program. Book your slot today!
English Speaking Course in Delhi For Rs. 2,596/- (Save Rs. 20,500/-)
Lowest English Speaking Course in Delhi Fees
Accent Training
Callens A. Axen
Group Discussions
Sweksha
Bonus Included In The Package
Interviewing Skills
Callens A. Axen
Public Speaking
Callens A. Axen
Personal Growth
Callens A. Axen
Skills Development
Yashraj
Amount You Pay Others Outside Callens
Rs. 20,500/-
"When a man cannot choose, he ceases to be a man."
― Anthony Burgess, A Clockwork Orange
You Don't Have to Make Up Your Mind Just Yet.
Try English Speaking Course In Delhi For Free
Complete your Free Registration Process, and take free Demo Classes. If you're not overjoyed with your English language classes you can cancel your trial anytime. English Speaking Classes Online has been designed for students with no prior knowledge of English, or those who have had two years or less of high school English.
What You Get:
3 Months/ 90 Lessons
Meeting Skills
Accent Training
Practice Tests After Each Lesson
Speaking Practice Groups
Access To Group Discussions And Debates
Public Speaking Training
Interview Preparation
Certificate On Course Completion
Rs. 21,000/-
Rs. 3,650 + 3,650 /-
Rs. 488/- OFF If paid in Two Installments 
Register for Complete Course