Best English Speaking Institute In Delhi
Join the Best English speaking course in Delhi
Register Now For Free or Call: 9369359996 to book a free trial at the best English speaking institute in Delhi. 
Why Join the Best English Speaking Institute In Delhi
According to Ethnologue, about 840 million people around the world speak English where 335 million people speak as a first spoken language and 505 million speak as a second language to communicate. 
Today's world has a wonderful quality, it's continuously evolving. Internet is flooded with English classes and training centers claiming the best English speaking course in Delhi and personality development training institutes; ultimately everybody is doing business. Callens Institute is well known for its unique spoken English syllabus and social welfare activities. 
Here's Why People Choose Callens Institute
Improve your Spoken English Skills, develop your personality, and learn Public Speaking with Callens Institutes' Revolutionary Courses and Programs. 
Callens Institute's English Speaking Course in Delhi is a well-known and the most loved language learning course. Callens Institute is one of the top 10 foreign and English Learning Academies in Delhi that offers you courses at COMPARATIVELY LOWER COST. We deliver the best and much more content for our courses, unlike other coaching institutes that most of the time make you run out of your budget and don't meet your expectations too. Callens Institute is your solution and can be the best example for THE BEST INVESTMENT OF YOUR LIFE. We also provide up to 100% Learning Aids to Help Achieve your Dreams
Course Benefits
Based on many reviews
Our mind-blowing mentors are continuously uploading valuable insights and studies for students to learn for free. Check out our Free study material here
Reviews: What Our Students Say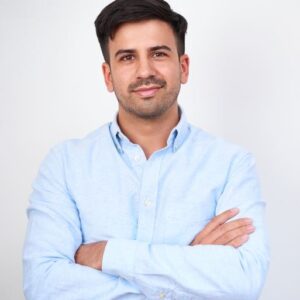 "Whenever you need their support, their teachers are there for you"
We felt at home here. Teachers are very helpful and available for you through WhatsApp even after your classes. Whenever you need their support, their teachers are there for you. It's the fastest growing institute in Delhi, and much better than other old ones. Love their activities and way of injecting lessons. This is going to be the best institute in Delhi and within a year the best institute in India. Everybody must try their free demo class at least once in a lifetime.
Milind Saxena (New Delhi, Delhi) 
"Positive:

 Communication,

 Professionalism,

Quality,

"
This Institute helped me to build my good career. Thanks a lot.
Nisha (New Delhi, Delhi) 
"It brings all students to a bright and successful future"
I'm so fortunate that I got a chance to join the callens institute. and I hope all of you would join the callens institute, it brings all students to a bright and successful future thank you Arpit sir and callens institute.
Vinay Sagar (Jhansi, Uttar Pradesh)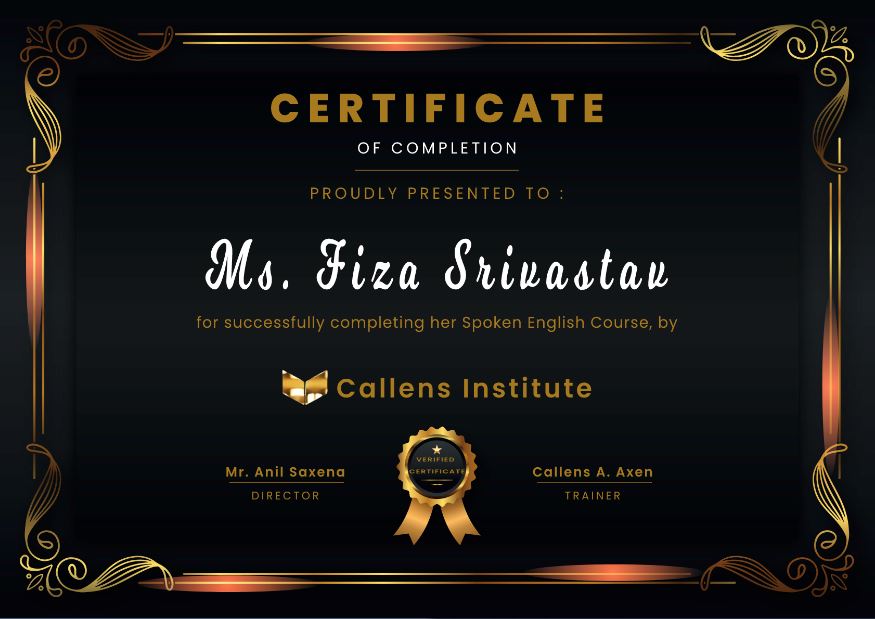 Course Details: Why we are the Best English Speaking Institute In Delhi
Now Get Certificate After Completing Your Course
Whether it's about the best methods to teach English Speaking Course or Personality Development, we have analyzed the core concepts of spoken languages. We work on Basic English Grammar and the Overall Development Of one's Personality.
Your schooling education or college degrees do not make you different, they just let you enter the race. However, your curiosity is what can transform your life and shape your future. 
Our Other Foreign Language Courses
Online English Speaking Course Delhi
There are many online English-speaking courses in Delhi, but they all have the same problem. They teach people how to speak English without teaching them the basics of grammar first.
In this course, we will learn how to speak english like a native speaker and not just focus on the spoken aspect of it. This is because the written aspect is just as important as the spoken one and it is what most people are judged on in an interview or at work.
Get in Touch For queries, feedback & assistance
Callens Student Support
Now you can join the best English Speaking Institute in Delhi and the best personality development classes in Delhi just Rs. 2,596 and begin your Transformation today. Learn Spoken English, develop your Personality, improve your Communication Skills and explore the opportunities of Public Speaking at comparatively lower price. 
Best English Speaking Course In Delhi
Best Personality Development Training
Improve Your Communication Skills
Learn The Art Of Public Speaking
Access Callens Institutes' Free Study Material