Best Japanese Language Course
Join the most successful Institute to Learn Japanese Language
For those who wish to learn the Japanese Language from scratch
Welcome to the Japanese Language Course. In this course, you are going to learn the Japanese language from scratch. Being an Asian language, Japanese is spoken by about 130 million people and is one of the top languages in the world.
This course will set a strong base for your Japanese Language. You are going to learn about vocabulary, Japanese expressions, kanji, and Japanese grammar. This course includes listening modules to show you how the Japanese language is being used in daily conversations by natives speakers.
Book A Free Trial Class To Have A Better Idea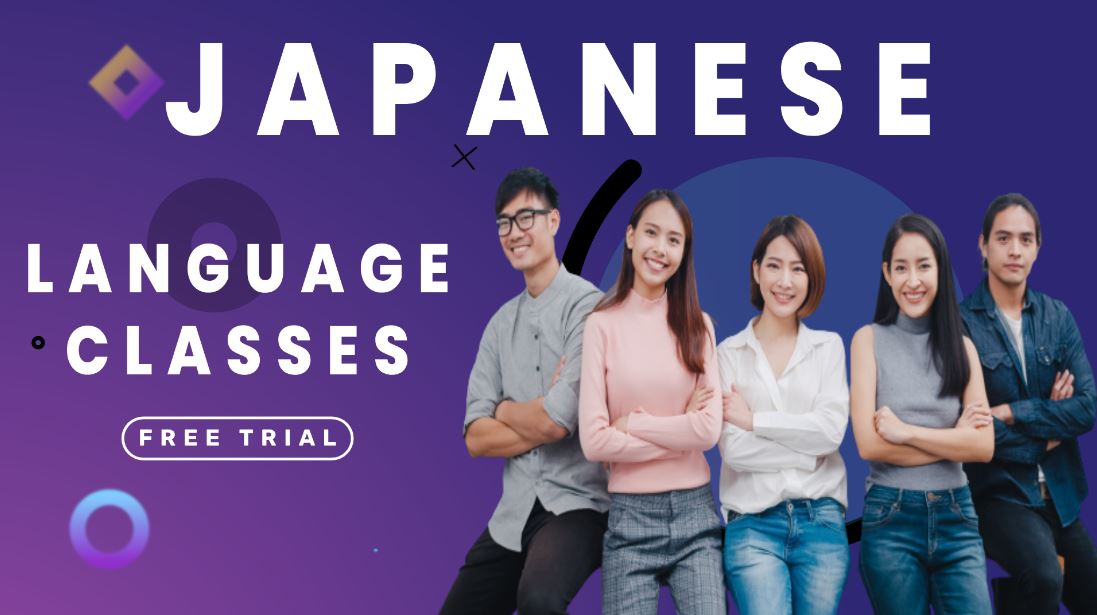 By the end of this course, you will be communicating in Japanese effectively and effortlessly. You will be provided with well-designed study material for speaking and writing practice for the alphabets and the kanji characters, a vocabulary list, and grammar charts.
What you'll learn:
Master the Japanese alphabets

Tests specifically made for you to check your progress
Daily conversations
Kanji characters
Vocabulary, expressions, and grammar
Conversation such as greetings and talking about places, things, and yourself & family
Introducing The Most Loved Japanese Language Course For Students
Learn to Speak Japanese Fluently and effortlessly. The aim of this course is to help you understand functional Japanese that you can use in Japan in day-to-day life for various purposes. You'll slowly move ahead of the Basics of the Japanese Language and Start Speaking Communicative Japanese by learning hundreds of New Words and Expressions. Get an insight into how native speakers of Japan Think and Communicate. 
1. Free Trial Classes: Now before you make up your mind, take free trial classes to be more satisfied with what you are going to learn. Discuss your goals in a one-to-one meeting with our highly professional Japanese Language Trainers before you start. 
2. Certified Trainers: Your trainers are highly professional well certified. They will not only guide you in your Japanese Langauge but will also mentor you in terms of your future and your aims. 
3. Highly Affordable: The system has been designed in such a way that it offers you the language course by charging a bare minimum amount. It never means that the quality is compromised. Callens Institute has always been with students and aspirants which is the reason we make all our courses highly affordable.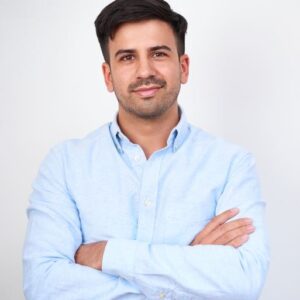 "Whenever you need their support, their teachers are there for you"
We felt at home here. Teachers are very helpful and available for you through WhatsApp even after your classes. Whenever you need their support, their teachers are there for you. It's the fastest growing institute in Delhi, and much better than other old ones. Love their activities and way of injecting lessons. This is going to be the best institute in Delhi and within a year the best institute in India. Everybody must try their free demo class at least once in a lifetime.
Milind Saxena (New Delhi, Delhi) 
"Positive:

 Communication,

 Professionalism,

Quality,

"
This Institute helped me to build my good career. Thanks a lot.
Nisha (New Delhi, Delhi) 
"It brings all students to a bright and successful future"
I'm so fortunate that I got a chance to join the callens institute. and I hope all of you would join the callens institute, it brings all students to a bright and successful future thank you Arpit sir and callens institute.
Vinay Sagar (Jhansi, Uttar Pradesh) 
1. Basic to Advanced vocabulary
Although vocabulary differs from level to level, if you have decided to reach the expert level of the Japanese Language you will be going on a trip from basic day-to-day vocabulary to advanced vocabulary. 
2. Listening Skills
Improve your listening skills by listening to the actual conversation and get an idea of how you are going to communicate with native speakers of the Japanese Language. 
3. Impress Japanese with your Speaking
Develop the ability to speak Japanese so fluently that you impress Japanese with your speaking skills. Learn to use the everyday expression as being used by the native speakers of Japanese Langauge.  
4. Choose From Online/ Offline
Study schedules are designed to suit everyone's convenience and comfort. You may choose between online and offline batches based on what suits you best and rest assured of the quality of education you will be provided with. Our teachers are well experienced with both Online and Offline modes. Take a free trial to know more… 
The Most-Promising Syllabus
Complete Japanese Language Syllabus For Students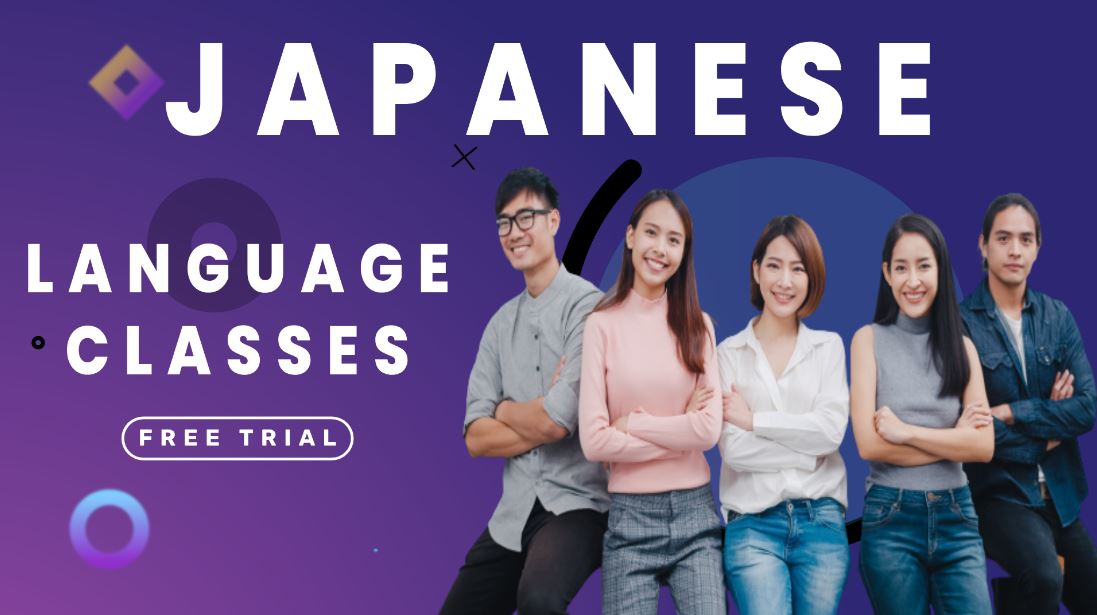 This Japanese Language Course is designed for people wanting to learn Japanese from basic to actually becoming able to communicate effectively. Everything you are going to learn is explained to you from the perspective of a Japanese native to help you understand the depth of the language. 
You are also going to learn the topics based on real-life situations, that might come across and experience in Japan. This program goes from Level A1 to Level C2 and based on your requirement and motivation you may proceed. 
This level is for those who have never studied Japanese. This level starts with a basic understanding of sentences and conversational expressions. After finishing this course you will be able to communicate with Japanese in terms of responding to simple questions and asking them. You are going to be able to read and write short paragraphs along with having the ability to communicate in your day-to-day like when you are to invite someone or offer your help, make requests, make complaints or apologize. Finishing this course will allow you to appear for the examination. 
Bonus Included When You Join Today
"Get one-to-one classes for straight 7 days to build up your confidence"
Join today and get a bonus of joining one-to-one classes from your trainer for straight 7 days to feel more confident before joining group discussions and debates. Hone your speaking skills with your trainer with no else you divert you from your target. Fill the form today and take a free trial class. 
24x7 Active
Take A Free Trial Before You Book Your Slot
Don't Decide Now – With Our Free Trials You Can Take A Free Trial And Cancel Your Subscription If It Doesn't Meet Your Highest Expectations
Remember you don't have to say YES right now. You only have to say MAYBE. Go through the materials in our free demo class and decide afterwards. 
You can cancel your subscription anytime. No emails, no phone calls, no hassle. Just reach drop us a Whatsapp Message. No questions asked.
Lifetime Access
Join once, and get access to the provided study materials for life time
24x7 Support
With our award winning 24x7 student support team, feel assured. Call, message, mail any time.
Limited Seats
Due to high conversion rate, we have limited seats for this program. Book your slot today!
Book A '
Free Trial

' To Get Started
Rs. 21,000/-
Rs. 6,600 /- (Including GST)
Rs. 598/- OFF Only On One Time Payment 
Most Popular
Pay In Easy Installments
Rs. 21,000/-
Rs. 7,198/-
or pay in 2 easy installments of Rs. 3599 each
*GST charges will apply to Indian billing addresses.
Want To Know More About This Course?
Take A Free Trial Class And Discuss With Your Teacher In A One-to-one Meeting
Don't worry even if you're still confused. Your trial class is absolutely free and is more like a one-to-one discussion with your teacher to discuss your future and your career. You don't have to pay a single penny for this. Click on the button below and book your free trial.